Career Opportunity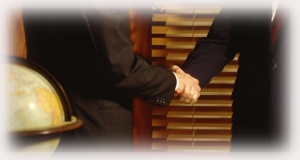 We are committed to nurturing and growing our talent as we believe they are our true business differentiator.
Our talent management strategy is quite simple: to attract, motivate, develop and engage talent towards becoming outstanding professionals and well rounded. We aim to be the catalyst for our employees to realise their true potential.
Internship
We provide bright and talented students with the opportunity of hands on experience, skills and knowledge in an environment that encourages professional and personal development. You will learn from the industry experts and gain real life working experience.
Graduates
Your career starts here. You will work with professionals from all disciplines within the market industry and engage in many facets of the company operations. It is the ideal platform to gain invaluable knowledge and experience.
Professionals
You have a desire to make the most of your career. We have interests in various aspects in various industries, providing you equally vast career experiences that will be fulfilling and rewarding. We value professionalism, integrity, team spirit and knowledge. If you possess these qualities, you may be who we are looking for.
We are pleased to publish the openings as follow:
| | | |
| --- | --- | --- |
| Position | Location | Department |
| Driver (Truck) | Puchong, Selangor | Logistics |
| Driver's Assistant | Puchong, Selangor | Logistics |
| Dispatcher | Puchong, Selangor | Office |
| Store Assistant | Puchong, Selangor | Warehouse |
| Admin Executive | Puchong, Selangor | Management |
| Accounts Executive | Puchong, Selangor | Management |
| Technicians (In-House) | Puchong, Selangor | Rework |
| Customer Engineer (CE) | Puchong, Selangor | IT |
If you wish to start and/or build your career with us, please sent us your complete resume with a latest photo of yourself and email it to human.resource@smsystematic.com.my